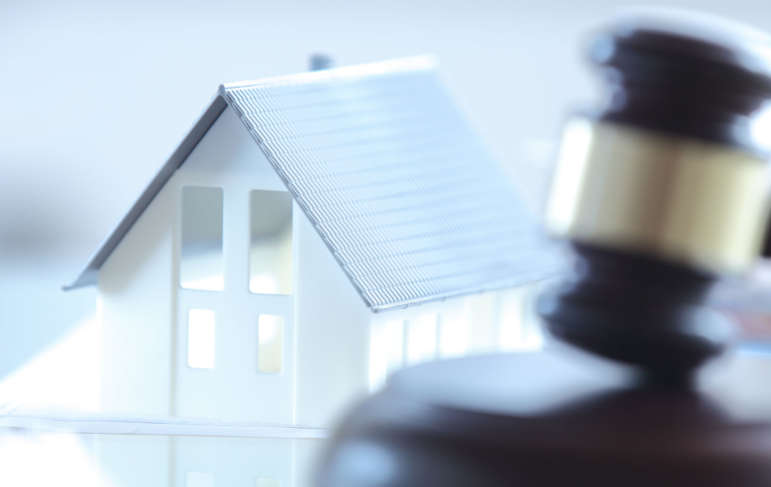 Welch Law has trial experience in all facets of real estate litigation and is committed to working closely with you to evaluate your situation, formulate solutions that achieve your objectives, and implement those solutions in an efficient and cost-effective manner. Welch Law represents real estate developers, property owners, real estate investors, brokers, property managers, homeowners associations, contractors and construction companies, architects and architectural firms, apartment owners, industrial building owners and other real estate professionals.
REAL ESTATE LITIGATION

We are available to assist you with the following real estate issues:
Specific Performance: Attorneys who do not handle real estate have very little experience with the important concept of specific performance. Florida law presumes that all land is unique and therefore allows a party to compel the purchase or sale of a property under certain circumstances. This is called specific performance and there are specific requirements that must be established to win a specific performance lawsuit. Welch Law is well versed in these requirements.
Breach of Contract: Contracts are at the center of most real estate transactions. Typical real estate breach of contract lawsuits include a breach of a purchase and sale agreement, a breach of lease, or a breach of a partnership agreement relating to the ownership of real property. Welch Law has specific knowledge about the special terms and provisions that are found in real estate contracts that may not be common in other types of contracts.
Partition: Co-owners of real property often resolve their disputes by initiating partition actions. A partition lawsuit seeks a court order compelling the sale of the property, an accounting of the proceeds and a division of the proceeds based on ownership interests. A partition lawsuit may also seek to divide property if possible among the co-owners. Welch Law has handled numerous partition lawsuits, often among family members.
Neighbor Lawsuits: Attorneys who handle neighbor-on-neighbor lawsuits need to have the legal knowledge to advise you of what you are entitled to and how you can achieve it. Neighbor lawsuits usually involve boundary and encroachment disputes, trees, views, easements, fences and emotional issues. The effective neighbor litigation attorney has both the legal knowledge but also the interpersonal skills to understand both the client and the neighbor. Welch Law has experience representing neighbors in lawsuits involving all of the above.
Real Estate Partnership Litigation: Partnership lawsuits, including lawsuits among shareholders in small or close corporations, members in limited liability companies and partners in general or limited partnerships, usually involve specific laws set forth in Florida Statutes. Because many properties in Florida are held in a limited liability company, partnership or corporation, real estate litigation among partners often involves this specialized area of the law. Welch Law has experience litigating partnership, corporate and LLC lawsuits throughout Florida.
Quiet Title: Quiet title lawsuits usually arise when there is a problem in the chain of title, oftentimes from years ago. A quiet title should be handled by a real estate attorney since there are procedural issues that even judges are unaware of. For example, many quiet title actions which seek to correct a problem in title from thirty years ago will proceed via default judgment rather than an actively opposed case. When proving up a quiet title default judgment, the court must hear live testimony rather than the traditional declaration under oath. Welch Law has experience handling quiet title lawsuits in Florida and is well versed in the procedural requirements for quieting title in Florida.
Real Estate Fraud: Attorneys in Florida are typically familiar with fraud in general, but specific real estate fraud issues can be more problematic. Fraud can include a misrepresentation about real property, tenants, rent rolls or other issues. It can also include concealment of a material fact. A common real estate fraud lawsuit is one for non-disclosure in the sale of a property. However, a non-disclosure lawsuit in Florida is not usually as simple as it appears, and you need an attorney who can identify those weaknesses in the case before you commit to a year of litigation. Welch Law has experience handling fraud lawsuits involving shopping centers, new homes and other properties.
Lis Pendens: Real estate litigation law firms know that the lis pendens is not intended to be used as a weapon in real estate lawsuits. The purpose of the lis pendens (or Notice of Pending Action) is simply to put the world on notice that a property is subject to a lawsuit which potentially affects ownership or possession of the property. A lis pendens is not intended to secure a future potential judgment or to freeze a property during litigation. Welch Law knows when a lis pendens is appropriate and can successfully expunge a wrongfully recorded lis pendens.
COMMERCIAL LITIGATION
Welch Law has successfully guided small and mid-sized businesses and their owners, corporate officers, and directors through commercial litigation. Commercial litigation can threaten the existence or continuation of a business. The cost of litigation can be exorbitant and may be amplified by the billing requirements of law firms utilizing hourly billing methods. Welch Law's alternate fee structures, including flat rate and contingency billing, are predictable and affordable. We consult with businesses to review practices and advise on litigation avoidance strategies. When the threat of a lawsuit is on the horizon, Welch Law can be called upon to help contain the dispute in an attempt to avoid litigation. When litigation is required, we will vigorously pursue the interests of our clients.